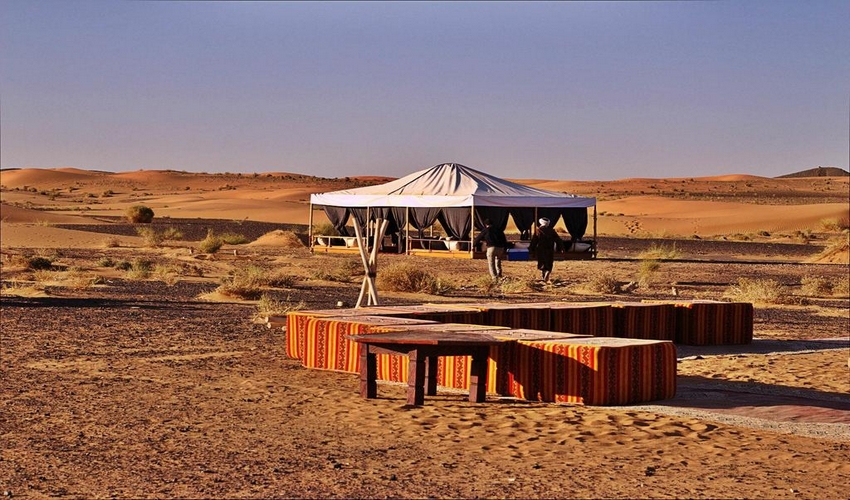 The large oasis of Erfoud is the capital of the Tafilalet, in the north of Rissani. The city originated as a settlement of a French garrison in 1917, and it is strategically located in the heart of the Tafilalet region, at the border of the Ziz wadi, which makes it an ideal departure point toward the dunes of the Chebbi erg. Its large and straight streets and its rows of houses are in great contrast to the charms of more traditional Moroccan cities.
Erfoud's palm groves and dunes are truly beautiful sights. The landscapes seem like visions from the Arabian Nights. Discover their enchantment from the board, a fortified tower near the center of the city with an enticingly beautiful view of the palm groves and the surrounding desert.
A visit to Erfoud will acquaint you with life near the desert. If you are in Erfoud during the third week of October, you will be able to attend the date festival that features exhibitions and shows. Don't miss the palm grove and its delightful freshness during the day\only 10 km from Erfoud. You may also visit the black marble workshop located a couple of minutes from the city. At times, the marble is strewn with small fossils.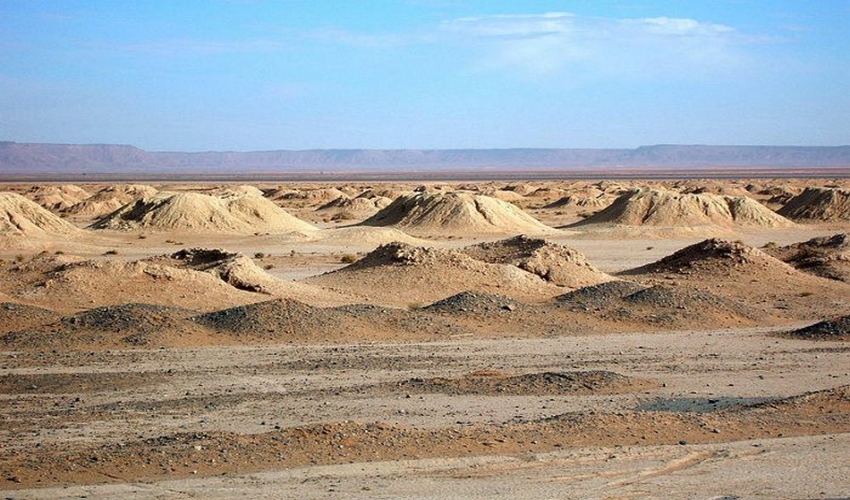 From Erfoud, you can travel to the Chebi erg and its magnificent golden sand dunes. Here, the sun plays with the dunes in a fascinating succession of light and darkness, that is breathtaking as the sun sets on the golden sands. From the village of Mergouza, where the Sahara begins, you may travel on a camel or hike in the majestic and limitless desert.
You may also go to the holy city of Rissani, the cradle of the Alaouite dynasty. If you go there from Erfoud, be sure to visit the site of the old Sijilmassa, the old capital of Tafilalet, and visit its ancient ruins.