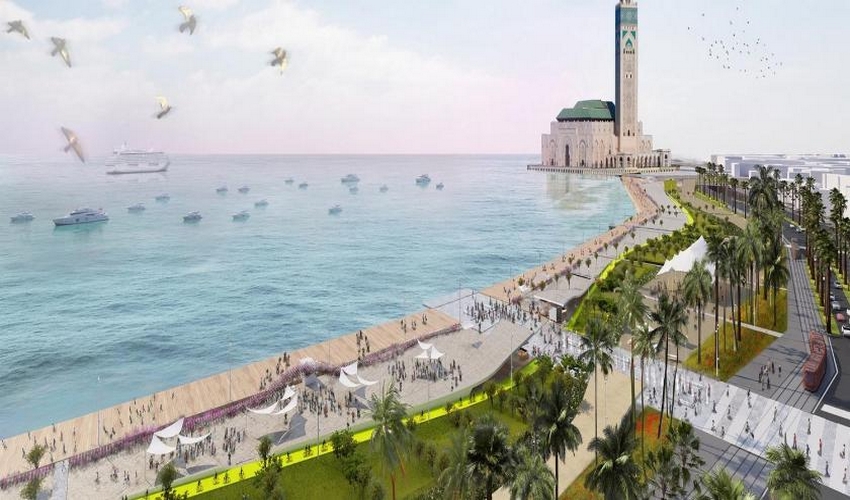 Casablanca, situated on the beautiful shore of the Atlantic, is the economic and commercial capital of Morocco. This renowned city is home to 10 % of the country's inhabitants and is the leading harbor, industrial hub and financial market of Morocco.
Casablanca is a city of intriguing contrasts.  Once a small harbor occupied by the Berbers, the Almoravides, and the Almohades it becomes a town in the 15th century. In 1907, it had only 25,000 inhabitants and has grown into a city of 3.5 million people! The urban landscape of this fascinating city highlights both modern and traditional architecture while paying homage to the majesty of the Moroccan culture.
Casablanca is proud to be known as a city of contrasts, a masterful combination of the ancient and modern. Here you will find the Hassan II Mosque, the highest minaret in the world, built of marble and nearly 210 meters high. Skillfully constructed over the water it is an imposing and meticulously constructed wonder. The Mohammed V square, in the heart of the modern city, beautifully combines both traditional and modern architecture. You will not want to miss the Wilaya and its Tuscan-inspired influences, as well as the Law Courts of Arabo-Andalusian and countless other awe-inspiring delights.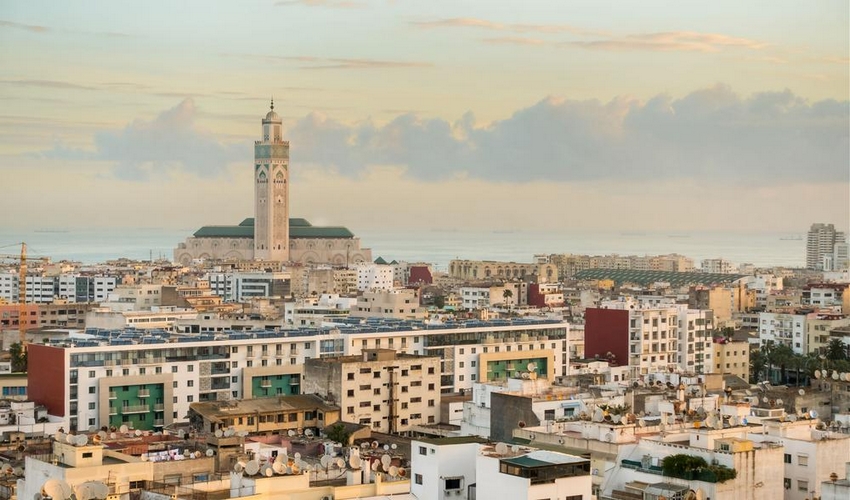 Stroll through the many wonders in the old Bab Marrakech medina, the central market, and the enchanting flea market. Visit the Derb Ghallef, the Habbous district or "new medina", famous for its handmade crafts and numerous shops.  Enjoy sophisticated offerings from the largest shopping mall in Morocco, Casablanca's amazing Twin Center, featuring 115 meters of twin towers with more than 130 shops on three levels.
To the West, stroll on the magnificent hill of Anfa, over the Corniche, with its alleys, its green, lush gardens, and its large villas. Enjoy relaxing on the boulevard de la Corniche close to the Atlantic,  a long, enjoyable avenue, bordered with European cafés, restaurants, luxury hotels, ice-cream shops,  leisure centers, shows, night clubs, and movie theaters.