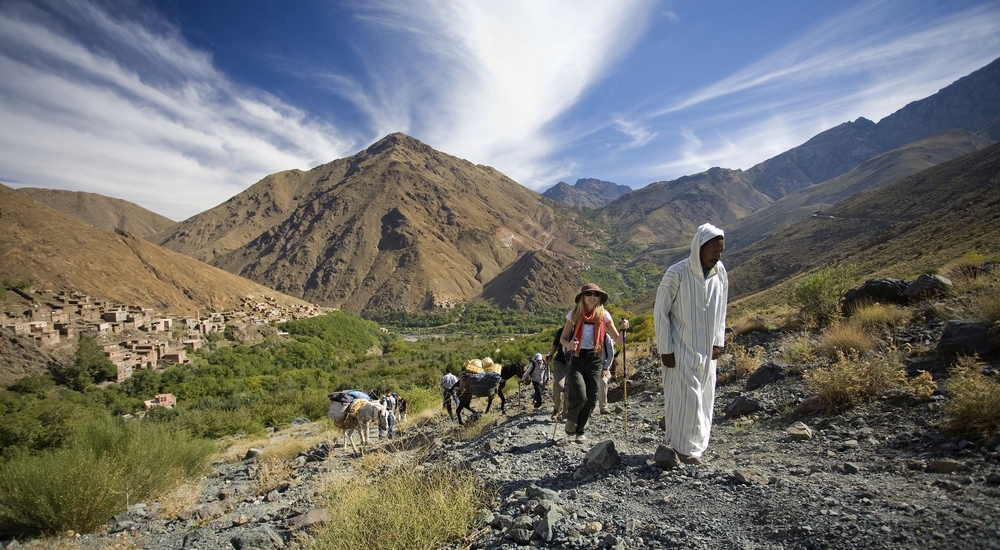 Morocco can be a magical holiday destination throughout the year. But in the summer months, things can be sizzling! In June, July, and August, temperatures soar, especially in the inland cities like Marrakesh. Nonetheless, though hot, this is a dry heat and so more bearable for visitors who are not used to it. What is more, the culture in Morocco is such that things are set up to make it easier to avoid the heat and still have a great time. Here are some things you need to know if you are traveling to Morocco in summer:
Some Parts of Morocco Are Hotter Than Others
If planning a summer visit to Morocco, it is important to remember that some parts of the country will be hotter than others. Certain parts of the country, it is best to avoid altogether during the summer months – for example, desert regions, and the cities of Ouarzazate, Zagora, and Merzouga are not recommended for summer holidays. Fortunately, it is possible to plan an itinerary that allows you to enjoy cooler parts of the country, which can be over ten degrees cooler than Marrakesh on average over the summer months! Fortunately, if you have set your heart on visiting the exciting city of Marrakesh, some of these cooler destinations are within easy reach of that city.
Cooler Parts of Morocco To Visit In Summer
Some of the most enticing holiday destinations in Morocco are found along the country's Atlantic coast. The sea breezes and coastal climate along this coastline make it a wonderful place to cool down a little when the country is at its warmest. Essaouira is one wonderful example of a coastal destination – less than three hours drive from Marrakesh. This cool seaside town retains a laid back vibe and gentle sense of alternative culture. Essa, as it is affectionately called, is a lovely place to retreat from the heat. There are also some lovely beaches around Agadir, and another lovely coastal city is Al Hoceima.
Another way to escape the worst of the heat is to climb high into the beautiful, grand Atlas Mountains. Be sure to stop in, if you get the chance, at the small Berber village of Imlil.
Close to another of Morocco's most magical, historic cities, Fez, you can cool down with a visit to shady Ifrane National Park, much of which is covered by woodland of Atlas Cedar. This is an important habitat for Barbary macaques.
How To Cope With the Heat In Marrakesh
Should you decide to stay in Marrakesh, or Fez, or another of the hot, historic cities of Morocco, you can still enjoy a wonderful experience, even in the height of summer. Fortunately, much of the architecture of these cities is designed to keep out the worst of the heat. Cool, shady courtyards and thick-walled riads, traditional Moroccan homes, are wonderful places to relax with a cool drink during the hottest part of the day. Pools also offer the chance to take a dip and cool down.
Try to save your explorations in full sun for the early morning, and the latter part of the day. In Marrakesh and other Moroccan cities, the place comes alive in the evening, as the sun goes down and the temperatures drop. If out in the sun, keep your head covered and wear cool, pale-colored clothing. Make sure you have a drink often and stay hydrated throughout the day.
Whether you stay inland, in a stifling city, on the coast, or in the mountains – Morocco in summer can be a truly magical place.