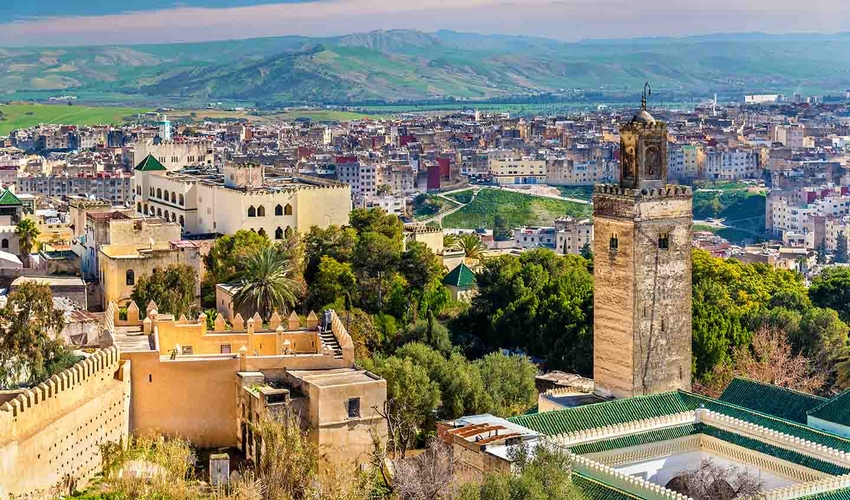 Fez, a thousand-year-old city, is the cultural and traditional center of the country and the oldest of the imperial cities. The architecture and plentiful historical sites of the city are a fascinating reflection of its diverse and ancient cultural influences. Here you will discover the most beautiful museums in the country as you experience the contributions of the historic cultures that have formed the city. Listed by UNESCO as a World Heritage Travel Site, the rich cultural, intellectual, and architectural attractions of Fez attract numerous visitors from around the world. The cultural and spiritual heart of Morocco, Fez is a captivating place to visit and explore.
The many luxurious palaces of the city highlight amazing artifacts: chiseled bronze, carved woodwork, polychrome zelliges, moucharabie, carved columns, and intricate plasterwork. Enjoy the magical charm of the Medina, located in a winding and mysterious maze of small streets. It is a living and colorful world where merchants, clients, passers-by, transport donkeys, and an astonishing array of goods combine to create a mesmerizing display. The Medina, listed as a World Heritage travel site since 1976, is the heart of the city, a reflection of its trading history and a monument to the many Western, Andalusian and Arabic communities that have merged here. Culture and heritage unite beautifully to create an ambiance that is reflective of the diverse civilizations that have influenced this magnificent city.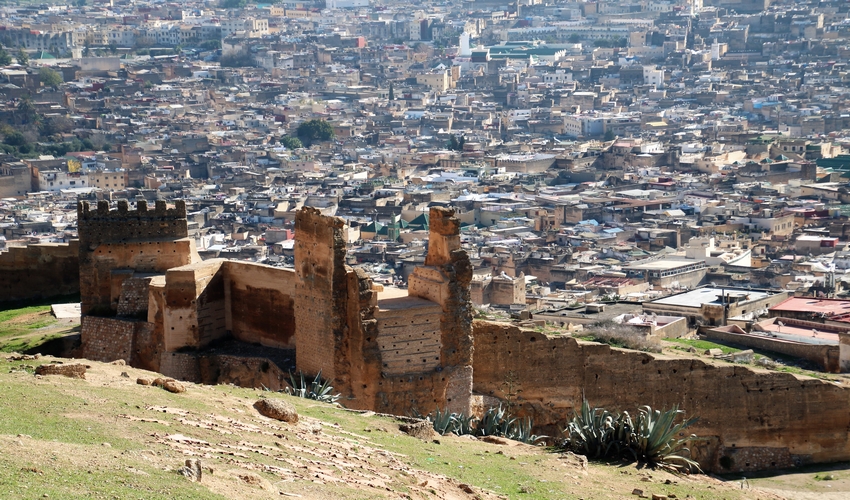 Fez becomes the capital of Morocco in 789, lost this title to Marrakech in 1069, and recovered it again during the prosperous periods of the 13th and 14th centuries. The Quaraouiyne University, renowned as the first institution of higher education in the world, is a testimony to the influence of this vibrant city as demonstrated by the thousands of students that currently attend.
Ideally located on a trading route that joins the Mediterranean and the Atlantic, Fes is a major center of industry and trade. Textiles factories, flour mills, oil refineries, tanneries, and soap factories are some of the scores of industries located here. In the craft, sector discovers the famous cylindrical felt hat, fez, named after the city.
To experience Morocco fully, a visit to the legendary city of Fez is mandatory. The incredibly rich history, the cultural heritage, and the exciting architecture make this an unforgettable, exciting, and pulsating city.