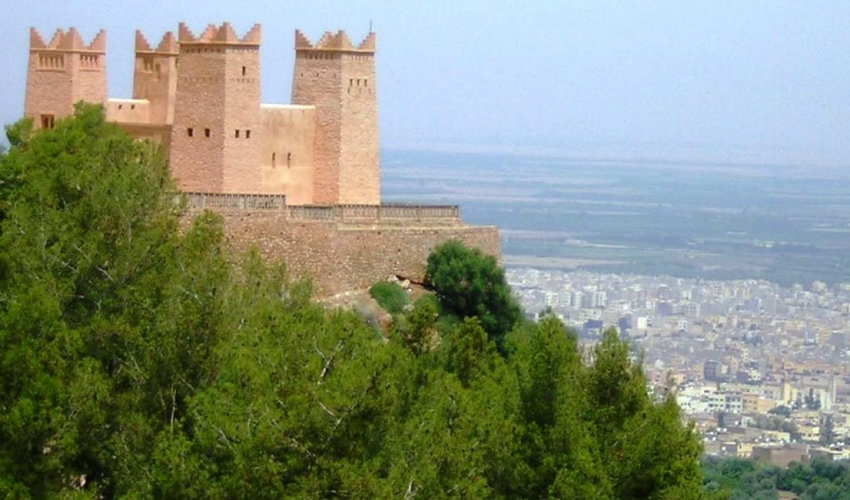 At the center of Morocco along the road from Fez to Marrakech near the majestic plains of Beni Amitr, and sitting at the base of Mount Tasemit, lies Beni Mellal the capital city of the Tadla-Azilal region. Surrounded by towering mountains and lush valleys the fascinating Beni Mellal area is an ideal destination for nature lovers and passionate adventurers.
Characterized by cool winters and hot summers. Beni Mellal is an agricultural city with an abundance of fruit and vegetable crops. This historical city is home to The Bel Koush Kasbah. It was built during the 17thcentury and only a few of its original walls, constructed in 1688 and restored during the 19th century remain.  In the Soumaa district, a beautiful minaret from the same period can be found. Climb the mountain to visit Ain Asserdoun and its small and wonderful waterfalls. Or visit Borj Ain, a small fortress with a panoramic view of the glorious Tadla valley and a sweeping view of Beni Mellal, situated in the midst of orchards of fragrant olive and orange trees.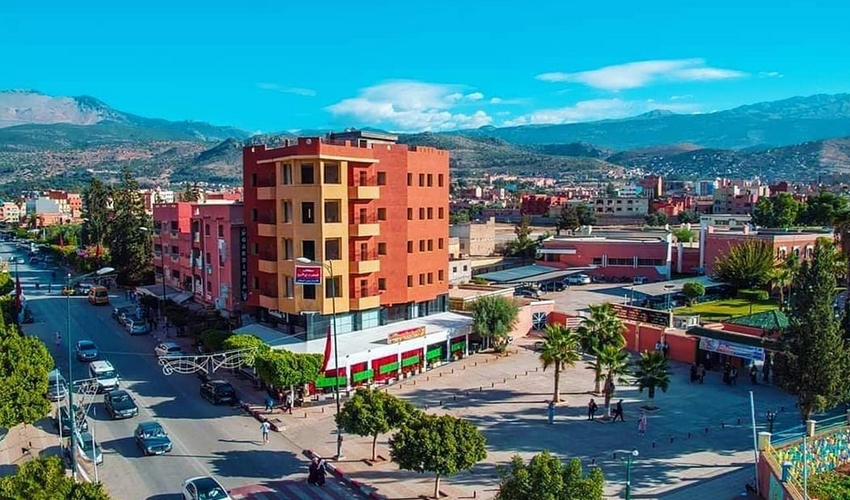 Visit Ain Asserdoun, and pass through the splendid sites of Taghbalout, Aïn Aïcha, and Aïn Ghazi with their exciting and exotic variety of sightseeing opportunities. Don't miss the largest dam of Morocco, Bin el Ouidane, which greatly contributed to the development of farming in the area and provides electric power to a vital part of the very center of Morocco. From the Ouled M'Barek –you will reach Beni Mellal that features a spectacular panoramic view of the dam and its 3735 hectares lake. The Ouzoud Waterfalls (ouzad is the Berber word for olive) are located in the Grand Atlas village of Tanaghmeilt, in the province of Azilal, 150 km north-east of Marrakech, in Morocco, and these waterfalls are one of the most magnificent sites of Morocco.  Enjoy the scenery and marvel over the rocks of Tilouguite at Ouaouizaght. From Anergui, take in the overwhelming beauty of the ancient and the traditional dwellings situated high in the gorge of Koucer. Caves and pits abound making this an ideal location for explorers.
Many exciting adventures await you in the marvelous adventurers' paradise of Beni Mellal.