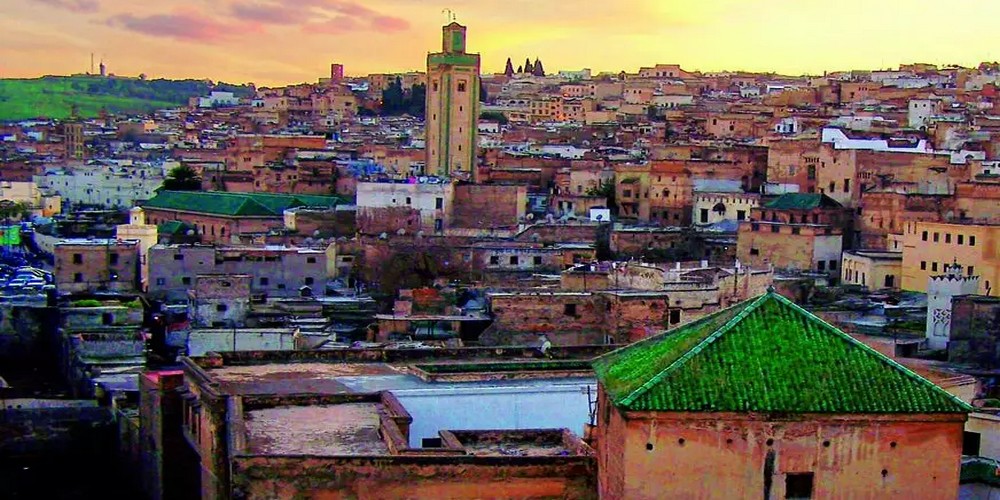 Most visitors to Morocco tour the more popular cities of Marrakech and Casablanca, but the imperial city of Fes (sometimes written as Fez) is another must-see in this exciting area of North Africa.  Fes is one of the oldest cities in Morocco and is also the second largest. There is a lot to see and do in this bustling city, and contrary to what many travel groups will tell you, you don't actually need a guide to experience all that Fes has to offer.
There are a few different ways to reach Fes, and whether you arrive by plane, train, bus, or car, you'll find yourself in a place that blends medieval charm with modern hospitality.  The medina of Fes, or the old part of the city, is not easy to travel by rental car, however, as the streets are narrow and crowded.
Here, you'll be better off walking to your destinations or using one of the local cabs to take you around.  Once you are here, there are several places you will want to visit, so be sure to grab a map of the city before you go to help you get your bearings.
Some of the stops you should make while in Fes include a visit to the tanneries, where you can see the colorful leather-dying pits and the goods that are created here; the methods in the tanneries haven't changed since the Middle Ages, so the history buff in your group will especially appreciate this stop. You'll also see all sorts of shops and vendors selling a huge variety of items, but make sure you have your bargaining skills honed.  If architecture is your thing, stop by Bou Inania madersa, a 14th Century religious college that boasts some of the finest Islamic architecture to be found, with carved wooden walls and Arabic calligraphy.
As you wander through the busy medina, your senses will be barraged with many of the sights, sounds, and smells of the old world.  Fes is generally a safe place to visit, but it is very crowded and there are some scam artists looking to make money.  Be wary of these people, but don't let it interfere with your enjoyment of this fascinating destination.  Fes is a wonderful place for you to get a glimpse of how life was thousands of years ago, where the traditions of the old world are still largely intact.
Morocco with its imperial cities tours is more than willing to go out of its way to give any traveler a first-hand taste