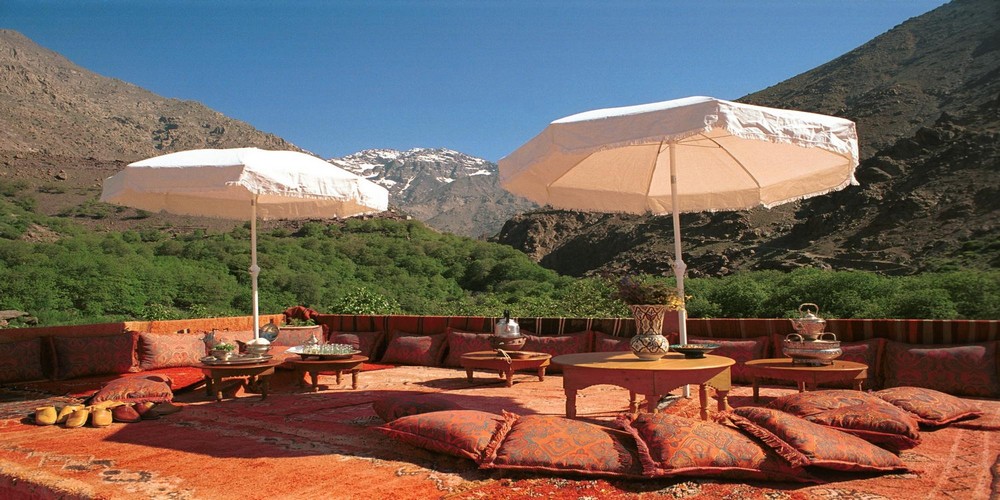 If you have always wanted to take a short break that incorporates a fascinating culture, a colorful city experience, and invigorating mountain walks, Morocco could be your perfect holiday destination.
The North African country is positively steeped in culture and you are sure to have a brilliant time as you experience the colors and contrasts of this rich and vibrant land.
During your short stay, you will have the opportunity to visit the bustling markets of Marrakesh and enjoy sweeping views of the High Atlas Mountains as you walk with a knowledgeable local guide on your individual walk. You may even be able to make part of your mountain transfer by mule – providing you with plenty of memories to take away long after your holiday has ended.
The imperial city of Marrakesh
Your journey begins in the fascinating imperial city of Marrakesh – you may feel as though you have stepped back in time when you first set foot in its colorful market, where merchants have sold their wares for centuries.
Marrakesh's famous souks are renowned for good reason – you're sure to find the perfect memento of your Moroccan holiday amid the colorful textiles and other locally-sourced items on offer.
The city center is also home to Djemaa El Fna – a large open square that represents the true heart of this stunning destination. You may wish to linger for a while here and take in the local entertainment – dancers, musicians, storytellers, and acrobats regularly perform in the square.
The High Atlas Mountains
Once you've seen the best Marrakesh has to offer, you'll want to make your way out of the city towards the High Atlas Mountains. This journey offers plenty of opportunities to reflect on the contrast between the rugged rural terrain and the bustling city – particularly as you may make part of your transfer by mule.
Upon your arrival at the Douar Samra, a local guide will meet your group – complete with a picnic lunch – and you'll be able to see the best of the High Atlas range on foot.
There are numerous routes to choose from, each with their own exciting sites to see. One popular journey is a path that passes through ancient fields, through historic Berber towns and past religious shrines thought to date back to pre-Islamic times – the whole way enjoying spectacular views of the towering mountain peaks.
After your exciting visit to Marrakesh and a taste of the fresh mountain air, you may not be ready for your holiday to come to an end. Fortunately, you always have the option of extending your stay!
The Atlantic city of Essaouira
One popular place to spend a few extra days in the Atlantic coastal city of Essaouira, which provides yet another contrast with Marrakesh's hustle and bustle and the staggering remote beauty of the Atlas peaks.
This scenic seaside city is the perfect place to take a stroll – particularly along the scenic harbourfront – or sample a delicious meal of fish prepared at one of the many fine local restaurants.
Cobblestone paths, ancient walls, and stunning archways are all steeped in history and you'll find plenty of places to explore as you make your way around Essaouira on foot.
Regardless of where you choose to spend your time, you are sure to have a refreshing and exciting experience in Morocco – and create memories to last a lifetime. With the official Morocco tour operator agency: www.typiquetours.com