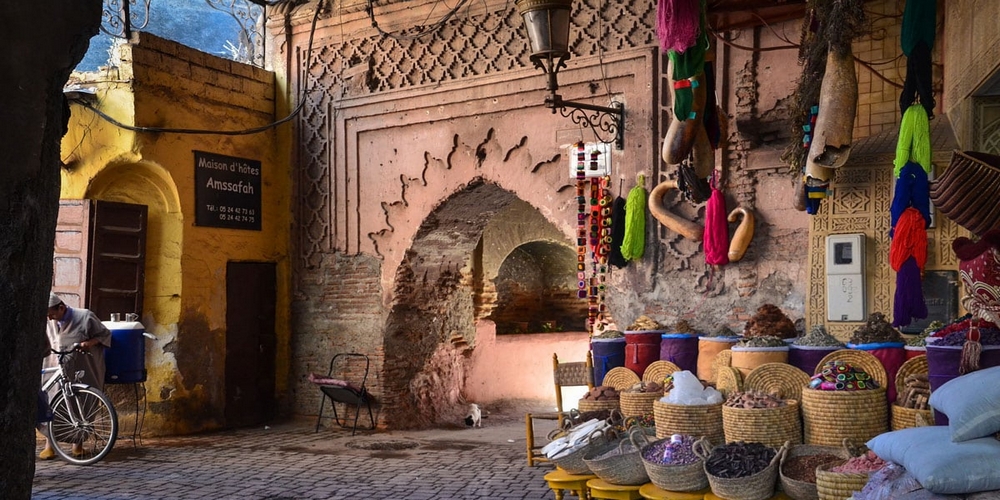 Often overlooked as a destination, the capital of Morocco offers tourists a refreshing view away from old European destinations. And here are 5 things about Marrakech that make it so:
The lush culture – Established at the foot of the Atlas Mountains, Marrakech is an alluring mix of Spanish, Arabic, and French cultures and all are evident in its historical air. The city is peppered with rust-colored ruins left from ancient eras.
The souks – These open-air markets are what most people go for! The ones in Medina are world-famous and shopkeepers often speak fluent Arabic and French and sometimes English and Spanish. You can find almost anything for sale here even wooden doors!
The Koutoubia Minaret – The tallest minaret in the city stands 70 meters tall and dates to the 12th century. Only Muslims can go into the mosque, but anyone can admire it from outside. Keep an ear out for the prayer bells!
The Saadian Tombs – Built by a sultan in the 16th century, these tombs are a major tourist hotspot. The mausoleum itself holds about 60 bodies of the Saadi Dynasty. Every room is extremely decorative and breathtakingly stunning, decorated with cedar wood and stucco.
Medina – The old, walled inner city of Marrakech is mostly narrow meandering alleyways and ruins, but it is always alive with activity. Lots of markets and places to relax and people watch make it an ideal place for tourists. The elaborate archways are a product of Moorish design and with the mosaics, provide a scenic setting.
typiquetours.com organize your trip in Morocco, private desert tours, cheap Morocco tours; excursions, luxury holidays for family or small group.